Here Goes Nothing! - Ulala

Ulala
is the protagonist of Sega's
Space Channel 5
series of dancing video games, and debuted with the eponymous original title on its release for the Dreamcast in December 1999.
When anyone wants to hear funky news, they turn immediately to Space Channel 5. The highlight of the station is Ulala, the foxy reporter who aims to the best in the galaxy - a dream she has had ever since she was rescued by a broadcaster for the channel when she was a little girl. Ulala hosts the Swinging Report Show, which has become a massive hit around the universe after she stopped the Morolian invasion from turning everyone into dance-a-holics. She is voiced by Apollo Smile.
Ulala Is Amigo's Friend
Hero Weapon Is A Luna Blaster
She Is One Of The Girls Of The SEGA Superstars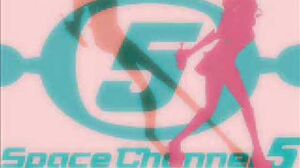 Ad blocker interference detected!
Wikia is a free-to-use site that makes money from advertising. We have a modified experience for viewers using ad blockers

Wikia is not accessible if you've made further modifications. Remove the custom ad blocker rule(s) and the page will load as expected.