The FunHouse Of The Dead Is The 2nd Episode Of SASASAWBK
WARNING! SPOILER ALERT! Spoilers Begins Here

A Siren Mother Tells Her Minions To Kidnap Macey To Give Her A Bath (Aka The Washinator 2000) The Minions Are Pleased To Her , One Day Macey Was Bored With Cam And Her Friends , They Are Awoken By Billy Hatcher , Billy Hatcher Says It's Morning And It's Time For Breakfast , Meanwhile While They Are Eating Breakfast (Where Alex Kidd Saying Hello To AiAi) , Knuckles Scares The Heck Out Of Travis , But Shadow Came Up Telling All Of The Superstars To Tell The Story Of The Merbathes And The Censor Banshee , That Night After Breakfast And A Creepy Story , Macey Was Having A Nightmare About The BathTime Sirens , She Woke Up After A Nightmare , She Thinks She Won't Hear That Again , Meanwhile Macey Was Stuck In The Rope By The Merbathes (Where The Merbathes Have Their Master Kreepy Karen) Kreepy Karen Walked Into Macey Saying That She Is Taking A Bath Tonight , They Started An Argument Causing Cam To Save Macey From Being Bathed Cam Takes Macey To Zobio Zobiko And Zombia , Cam Thinks That She Is A Life Saver Kreepy Karen Tells Her Minions To After Them , Macey Cam Zobio Zobiko And Zombia Run Away From Kreepy Karen The Merbathe , Cam Uses Her Ditstrupter To Cure Kreepy Karen And Her Minions , They All Cheer Even Kreepy Karen In Her Human Self Causing Them To Go Outside Happy , One Day Macey Woke Up , She Found Something Under Her Blankie , It Was Her Lost Shoe From Her Shoe Closet , Meanwhile Macey Was Talking To Shadow, Saying That Cam Saves Her Life And Turn The Merbathes Back To Normal , Shadow Thought This Happened Last Night , Later That Night Shadow And Macey Are Out In A Run , Macey And Shadow Are Caught By A CensorBanshee "The Dark Liden" He Zapped Shadow In A Censored Version Of Himself , Macey Has To Save Him From The CensorBanshee , But She Was Zapped And All Censored , But Ryo Hazuki , Paper Pat , Cam , Zobio , Zobiko , And Zombia Came Into The Rescue , Using A Cure Key Inside Him , Defeated Him Back To Normal , Causing Everyone To Be Cured From Censortation , Macey Says Sorry To Her Parents And She Gave Them A Hug , The SEGA Superstars Are Smiling At Them Even The Bonanza Bros Are Crying About What Macey Do To Her Parents , Everything Was Back To Normal On SEGATOPIA , Made Her Parents Normal Again! , She Knew That She Is A Good Girl , Macey Was Back To Sleep , While Everyone In SEGATOPIA Are Sleeping Happy At The End
Spoilers End Here

Characters
Edit
Main Characters
Edit
Macey
Cam The Inkling
Zobio And Zobiko
Zombia
Supporting Characters
Edit
Shadow
Ryo hazuki
Paper Pat
Alex Kidd
AiAi
Knuckles
The Bonanza Brothers
Antagonists
Edit
Kreepy Karen
The Dark Liden
Merbathes
Censor Banshee And Merbathes Are Pun Names For Screaming Banshee From Mater And The GhostLight And Mermaids
Paper Pat's Invention Magic Glove Is A Refrence To Nintendo's Power Glove
Elsa Made A Cameo Appearance As Macey's Shirt
I Don't Make Fun Of My Parents , So No Mean Comments!
Techinal Difficulties
Edit
While Paper Pat And Her Friends Are On A Rescue , Paper Pat's Bowtie Is Blue
Macey Was Saying That She Thanks Her Friends For Saving Her Life , The English Subtitle From Australia Was Saveing Her Life , Saveing Is A Mispelled word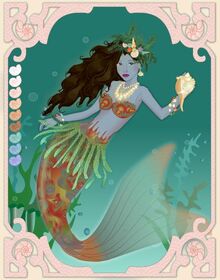 Ad blocker interference detected!
Wikia is a free-to-use site that makes money from advertising. We have a modified experience for viewers using ad blockers

Wikia is not accessible if you've made further modifications. Remove the custom ad blocker rule(s) and the page will load as expected.