A Winner Is You! - Jacky Bryant Saying That A Character Is A Winner

Jacky Bryant
is a recurring character from the
Virtua Fighter
series. He has been in the series ever since the first game. Jacky fights using Bruce Lee's incredibly versatile Jeet Kune Do style, allowing him a few of Bruce Lee's actual techniques that he chose to perfect during his lifetime. The most important aspect of Jacky's game are his combos, which can be utilized to repeatedly strike and inflict massive damage. He also seems to have a brash and confident attitude. Jacky has made an appearance alongside Sonic the Hedgehog in Sega Superstars and Sonic & Sega All-Stars Racing.
His Weapon Is A Custom Range Blaster
Akira Is Jacky's Cousin Since Sonic And SEGA All Stars Racing
Gum (Jet Set Radio) Is Jacky Bryant's Girlfriend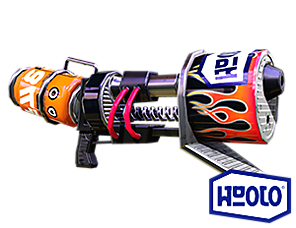 Ad blocker interference detected!
Wikia is a free-to-use site that makes money from advertising. We have a modified experience for viewers using ad blockers

Wikia is not accessible if you've made further modifications. Remove the custom ad blocker rule(s) and the page will load as expected.